Christmas Fundraising Ideas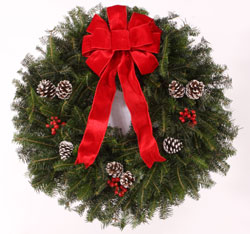 Christmas Wreath Fundraiser
We have many sizes of Fraser Fir wreaths, as well as two sizes of roping in Fraser Fir or White Pine. For first time fundraising groups, we suggest offering a limited selection to your customers. This will simplify the collections of funds and distribution of the products.
Upon request we will supply one sample wreath and one sample roll of roping.
Fresh, high quality handmade wreaths or roping will assure excellent customer satisfaction and repeat business.
Wreaths and roping can be presold; this will relieve your group of inventory risk.
Fundraising with Wreaths is an easy way to make substantial profits for your school, church or other organization.
Easy product to handle - they are not heavy or bulky.
Wreaths are a popular traditional holiday accent and practically sell themselves.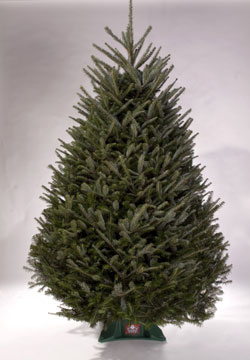 Christmas Trees Fundraising with Fraser Fir
We have over 40 years in growing NC Fraser Fir and 15 years in retail experience and will be glad to discuss retail setup and other options for potential sales with you. All prices are FOB West Jefferson, NC.
With North Carolina Fraser Fir there is more profit potential.
Superior Product; highest quality Christmas Trees available; makes it easy to sell.
Repeat customers because they will be satisfied with the product.
Selling Christmas tree will get everyone involved and make them want to continue the tradition for years to come.
Pre-sell or set up retail lot location.